MSU Autonomous Bus
Fri, November 5, 2021 10:30 AM - Fri, November 5, 2021 11:30 AM at the charging station parking lot on Farm Lane opposite the MSU Pavilion.
Michigan State University introduced an electric autonomous bus — the Karsan Autonomous e-ATAK bus — that will serve students, staff, faculty and visitors beginning early 2022 as part of the campus' smart mobility ecosystem. The bus represents one of the largest electric autonomous transit vehicles to be deployed on U.S. roadways to date.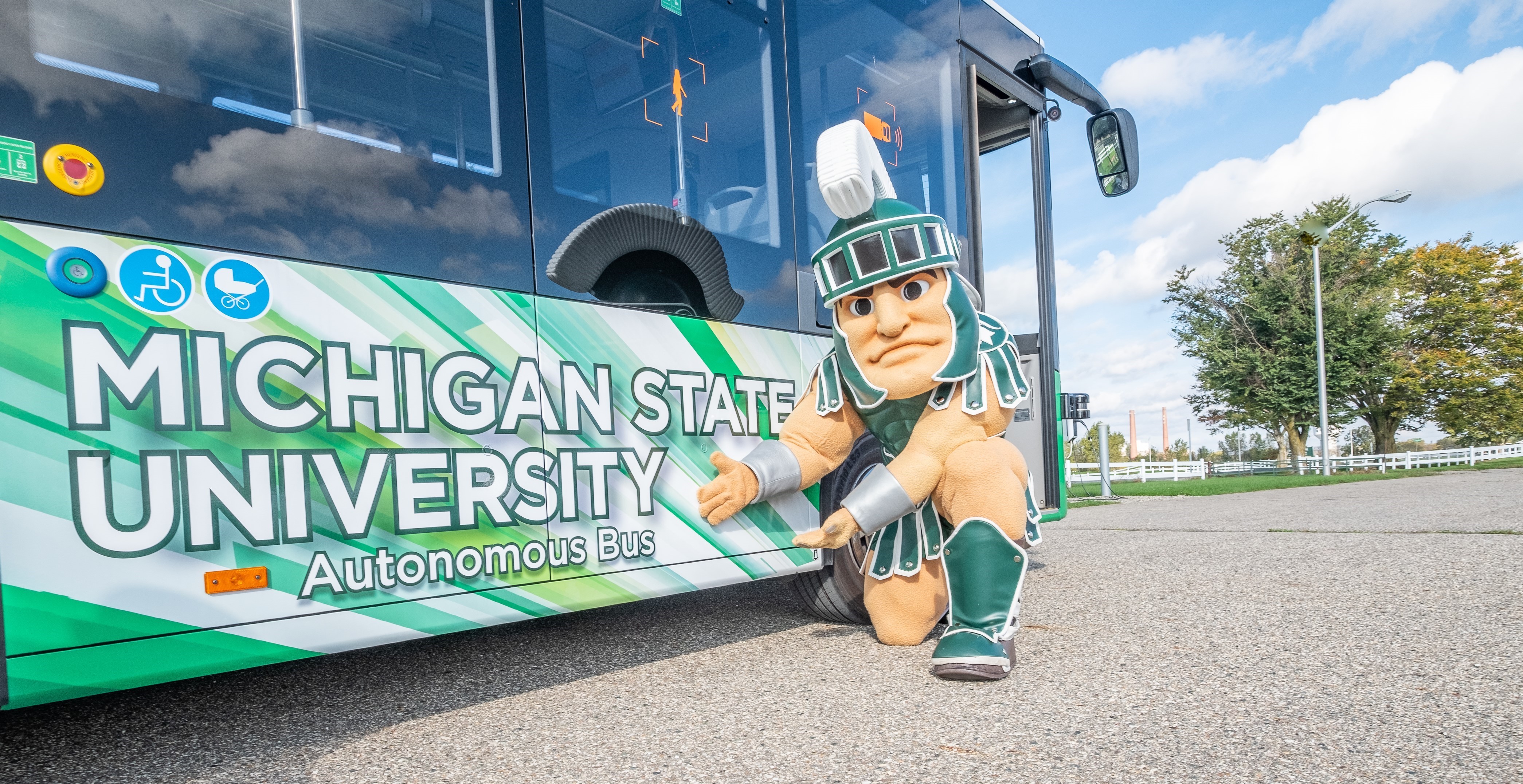 Through its collaboration with the Michigan Office of Mobility and Electrification, bus manufacturer Karsan and ADASTEC, a San Francisco-based company delivering advanced automated transportation platforms for full size commercial vehicles, MSU will officially deploy the bus after completing intense on-campus testing and National Highway Traffic Safety Administration validation of the bus, route and infrastructure.
This event featured:
A variety of speakers explaining the significance of MSU's new electric autonomous bus and what it means for the future of the campus and mobility in general. Speakers included:

Samuel Stanley Jr., M.D., MSU President
Satish Udpa, Interim Director of MSU Mobility and University Distinguished Professor of electrical and computer engineering
Trevor Pawl, Chief Mobility Officer for the state of Michigan
Dr. Ali Peker, CEO of ADASTEC
Tabby Basha, MSU Broad College of Business freshman

Tours of the bus
MSU Mobility Faculty Research Overviews (click here)